At The Regency we care about your well-being, that's why our rooms are designed to offer you the comfort of your home.
All the rooms are charming, welcoming and with lots of natural light thanks to large windows that filter the warm light of Rome.
You will benefit from the most modern technologies, in a place where design meets functionality.
Comfortable beds and bathrooms with chromotherapy, a natural cure for the skin, whose chromatic variations contribute to restoring the energy balance, ideal after a day of work or spent around the city.
The bathroom products we have selected for you are from Ferragamo, an Italian brand of excellence. Whether you come to Rome for work or leisure, alone or in company, you will find the room that suits your needs.
Will you come with your family? Then inquire about the availability of our connecting rooms.
Classic Rooms
Classic Rooms
Cozy and quiet room, perfect for young couples or friends. Choose our classic room for your escape to Rome. Ask for a king or queen size bed or two twin beds.
Superior Rooms
Superior Rooms
Take your time to explore Rome and then relax in the charming Superior room. Choose your travel companions and we will prepare the bed for your needs: King or Twin.
Deluxe Rooms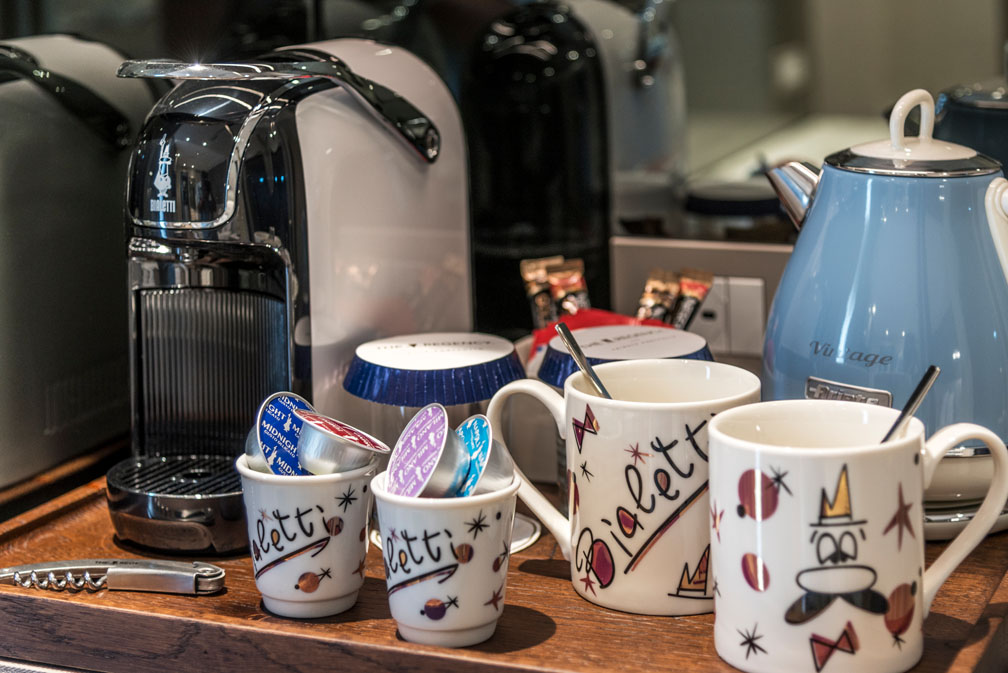 Deluxe Rooms
Treat yourself to an exclusive stay in one of our Deluxe Twin rooms, or a romantic stay in one of our Deluxe Queen rooms with a balcony over the rooftops of Rome.
Junior Suite
Junior Suite
Have you ever heard of Roman splendor? It's time to choose our Junior Suite with its large balcony overlooking the rooftops of the Eternal City. You can enjoy the sun and the air of Rome from the top floor of our hotel!
Amenities
SMART TV 49"
IRON BOARD & IRON
SAFE
HAIRDRYER
RECEPTION 24H
INDIVIDUALLY ADJUSTABLE AIR-CONDITIONING
COFFEE & TEA
RAIN SHOWER, WATERFALL, CHROME
BATHROBE
SLIPPERS
DIMMERABLE LIGHTS
COMPLIMENTARY WI-FI
COMPLIMENTARY BOTTLED WATER
USB PORTS
POD COFFEE MACHINE*
MINI BAR
*available for Guests of Superior Rooms, Deluxe Rooms and Junior Suites